The Walkwoman's crew is composed of the choreographer Michaela Meschke and performers Coline Bouloy, Lucile Dru, Marine Fillioud, Syrielle Guignard and Laure Joly.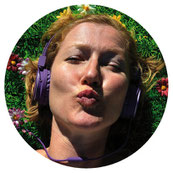 Michaela Meschke is a choreographer, a performer and a contemporary dance teacher. Born in Stockholm, she studied contemporary dance and theater at the RIDC Institute, Jacques LECOQ and Alvin AILEY (NY). Workshops with Anna HALPRIN, David ZAMBRANO and others (contact improvisation) will inspire her approach. She then attends a Licence Degree of Theater (Paris 3) and a Master of Dance (Paris 8).
After numerous theater-dance stage creations, she turns to performance, and more particularly on ones performed in urban space. She creates the WALKWOMAN group, which is dedicated to dance performances.
She is invited to present her work at the STOCKHOLM FRINGE FEST and at the FRASQ – performance meeting in Paris.
Several co-productions, for children and adults, are supported by the CENTRE DE RESSOURCES DU DANSEUR, which works to make the disadvantaged more aware of artistic performance.
Michaela Meschke teaches at MICADANSE, LE REGARD DU CYGNE, the EPONYME theater school, in the 5th district CONSERVATORY, at the dance school LE VILLAGE CHOREGRAPHIQUE, at the ATELIER THÉÂTRAL de CRÉATION, at the INSTITUTE FOR SOCIAL WORKERS and at MICADANSE.
She also writes several articles for DANSTIDNINGEN, the main dance newspaper in Sweden.
More info here:Michaela Meschke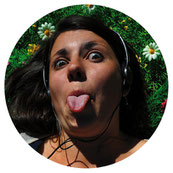 Coline Bouloy studied at the EPONYME theatre school (Paris, 18ème) and at the OEIL DU SILENCE, directed by Anne SICCO (Lot). In these schools she studied contemporary dance, mime and ballroom dance. She appreciates corporal work in theatre as well as in dance. She also participates in workshops of puppet creation and puppet shows with PUPELLE-NOGUES Company and at the EDT 91 School.
With Marthe RAVAUT she creates LES PASSAGER'ELLES Company with two stage pieces which mix puppets and movement (Au bout du conte... and Tango Trio).
 She obtained a Degree in Theatrical Studies from la Sorbonne Nouvelle (Paris 3).
 She is now working in a social care institution for mental disabled adults, and in an EHPAD.
More info here:Marionnette et tandem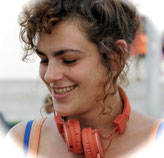 Lucile Dru studied arts and crafts at the School of fine arts in Lille where she got passionated about metal sculptures. Her intrest in art and curating leads her to collaborate with artists as Alain MICHARD at the Festival VIA à Mons, Ghost de Kader ATTIA at the SAATCHI GALLERY in Lille, Garrafa of the CAMPANA BROTHERS at The Maréchalérie. 
She leaves France to work in Casablanca and North Africa with INITIATIV URBAIN and RACINES, working for cultural developpement and artists rights. 
Lucille recently performed with l'ATELIER THEATRALE DE CREATION at La Loge and Studio Akvarium in Paris. She trained as an actress at l'Ecole de Théâtre l'EPONYME. 
She is now finishing her studies as an art-therapiste at the University of ST. ANNE.
Syrielle Guignard is an actress and musician. 
She studied various forms of expression such as opera, singing, african and modern dancing. She studied theatre at l'Ecole de Théâtre l'Eponyme and then joined Walkwoman. 
She is also performing and playing music with 
MARACATU NAÇAO OJU OBA directed by Letho NASCIMENTO and COLECTIVO PAPAPA directed by Pascal PARENT. She also specialised IN folklorique percussions at the CRR with Paul MINDY. Recently she created a vocal group TRIO ZELAS.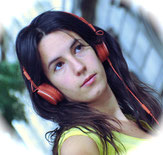 Marine trained at l'Ecole de Théâtre l'EPONYME as well as in Argentina where she studied with Escuela Timbre 4, Jean-jacques LEMETRE from Le THEATRE DU SOLEIL, Pompey AUDIBERT and also Guillermo ANGELELLI from ODIN THEATRE. 
Marine is performing in several theatre pieces showing in France: Paradoxes with LA COMPAGNIE DES BONS A RIEN, Contes à croquer by her own company LA ROSE DES SABLES. She co-founded Compagnie ITINERAIRE BIS together with Laure Joly and travelled several times to Palestine to give workshops and collect a lot of interview materials that are now leading to a new theatrical project.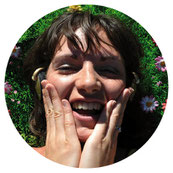 After a Degree in Literature and Arts, and working as a multidisciplinary artist, Laure learns acting at the QG School, LA TROUPE DE CINEMA and L'EPONYME Theatre School. She plays in Alexandre Messina's medium length film, Vers Où ?. She then creates her collective, L'ITINERAIRE BIS, goes abroad, more particularly to Venezuela (PARQUE/ARTE 2009, DÉPLACÉ: FUERA DE LUGAR 2010) and Sweden (STOCKHOLM FRINGE FEST 2011 & 2012).
She joins WALKWOMAN, working on several projects at the same time.
She's currently working on directing Jaz, by Koffi KWAHULÉ with photographer Bernard MINIER, a tale show with the Company LA ROSE DES SABLES. Her last theatre creation - Almost R&J, co-directed with Sonia MANSERI, which has an interactive concept, is being turned into a web series format.